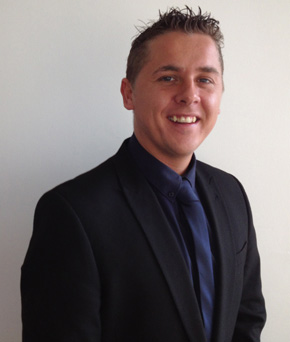 Antony Ellis
CRM Consultant/Developer/Analyst


Hello! I have over 14 years experience in the ICT industry you can read my cv here. My company Destiny ICT Ltd provides a wide range of services including CRM, data integrations, programming and website development. For a limited period we are offering Free websites and award winning hosting check it out.
About Me
---
Not so long ago computer experts specialised only in certain areas, and managers, web application programmers, graphic designers, database administrators were all seperate careers.
Today after more than 14 years in the ICT industry I have seen this change, with employers needing individual developers to be highly skilled across all those technical areas whilst remaining business and people focused (not just being technical wizards but also having managerial expertise).
Consider that most ICT projects fail due to business requirements not being collected properly, bad time keeping and poor management of technical developers. My fairly unique sales offering is that I have experience and skills not just in the technical space but also senior management:
Qualified Business Analyst (SDLC)
PRINCE II Certified Practioner (Project Manager)
CRM, Programming, Website, Data Warehousing/Business Intelligence expert
Professional Experience in setting up and running a bespoke software consultancy business
This is why I can harmonise the business requirements with technically minded folk and bring value to any business team whom I join. If today you are experiencing any kind of ICT related issue then I can help you or if not point you towards people who can. Many thanks for stopping by and visiting me at www.antonyellis.com
Experience (BS.c, MIITPSA)
---
Download my full CV (PDF File)
---
---
---
2007 - 2008
Business Intelligence Developer
UKCES
---
---
---
Management Skills
---
---
Stakeholder Management
8/10
---
Leadership/Consultancy
10/10
---
Communication & Documentation
10/10
---
PRINCE II/Agile Project Management
8/10
---
Technical Skills
---
I have downgraded my rating if technology not used much in a recent role to give honest score.
---
Systems & Integration Architecture
10/10
---
SQL Server/Queries/Administration
10/10
---
Dashboard and Report Writing
10/10
---
Web/Database Administration
10/10
---
Salesforce/Dynamics CRM
8/10
---
---
Business Intelligence
7/10
---
---
---
---
---
Investors in People
---
Based in the London Westminster Tower building (Sanctuary House) and Sheffield offices responsible for helping to continually advise executive leadership team on ICT roadmap.
Developed all of their real-time data ETL/integration/data warehousing, business intelligence, data mining and CRM solutions for the Public sector organisation. In addition created the tactical and strategic reports on how the business was performing internationally.
---
Created the international CRM architecture
Defined quality and technical requirements
Managed Salesforce CRM/APEX
Deployed Microsoft Dynamics CRM 2011
SQL Server 2012/2008 R2
Business Intelligence Solutions (SSRS, SSIS)
Resolved legacy data quality issues
Created the scorecard dashboard based on stakeholder catalogues
Managed change using both Agile and PRINCE II project management
---
Visit Website
---